What is a climate controlled unit?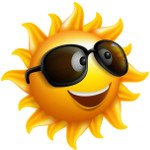 Climate control is a feature that we offer in all of our indoor units.  Our climate controlled units maintain a temperature of 60 to 80 degrees.  This feature helps protect your stored belongings from the extreme temperatures.
 Do you offer outdoor parking storage?

None at this location, but available at our other locations in Marengo and Lake in the Hills.
 What's the difference between office hours and gate hours?

The Office Hours are the hours of operation for the property when the facility manager will be available to assist you with your storage needs or moving & packing supplies.  The Gate Hours are the hours of the property when your unit can be accessed.  Our Gate Hours offer 24-hour access.
What's an indoor unit?

All of our indoor units are within the building and will require you to go inside to access your unit.
 What sizes are available and how do I pick my size?

We offer a wide range of sizes to accommodate your needs.  Sizes range from 5x7, or 35 square feet, to 13x17, or 221 square feet. If you have questions about what size is best for you, our helpful facility managers are trained to assist you in this process.
What are the payment terms?
We try to make your storage experience as hassle-free as possible, including paying your bill.  Typically, our leases are month-to-month but we also offer the flexibility of long-term leases.  We also offer AutoPay.  We can automatically charge your Mastercard® or Visa® each month.